Welcome to our consultation website for the Barnsbury Estate Transformation.
Newlon Housing Trust and Mount Anvil are proposing to transform the Barnsbury Estate – creating high-quality homes, green spaces and a place for all of the community to enjoy. 
On this website you can find more information about our proposals, view previous workshop and consultation materials and submit your feedback. We will also share details of our upcoming workshops and consultation events when these are announced.
New Barnsbury planning application validated
The hybrid planning application for New Barnsbury has now been submitted and validated by Islington Council on the council's planning portal.
The reference number for the main planning application is P2022/1898/FUL. Should you want to revisit the details of our proposals and provide the Council with any comments you may have, simply include the reference number on the search function of the planning portal.
As a reminder, we will update this page with the details of the Old Barnsbury planning application, which is a separate application, as soon as it is submitted and validated by Islington Council.
Our consultation so far
The transformation started in October 2019 when the owners of the Estate, Newlon Housing Trust, began consulting with residents. In February 2021, Newlon announced that Mount Anvil, an Islington based developer, had been selected as the developer partner to take the project forward.
In March 2021, 72.9% of eligible residents voted 'YES' in an independently run Residents' Ballot to say they wanted the project to continue.
Since the 'YES' vote, we have continued to engage with residents in order to share the updated proposals, hear your thoughts and answer questions. You can find all of the information presented at the workshops here.
We also held a public consultation with the wider community, providing neighbours with the opportunity to view the proposed masterplan, meet the team and share feedback. To view the information from the public consultation, please click here.
We've recently held our second round of public exhibitions for our proposals for New Barnsbury on 12 and 16 March 2022, as well as a resident-only exhibition on 8 March. If you weren't able to attend our sessions, you can find the exhibition materials here.
About the Barnsbury Estate
The Barnsbury Estate is owned by Newlon Housing Trust, a not-for-profit social housing company, who took over management of the Estate from Islington Council in 1999.
The Estate is made up of two areas; Old Barnsbury is the red brick housing blocks between Charlotte Terrace and Barnsbury Road built in the 1930s and New Barnsbury is between Caledonian Road and Charlotte Terrace, which was built in the 1950s and 70s.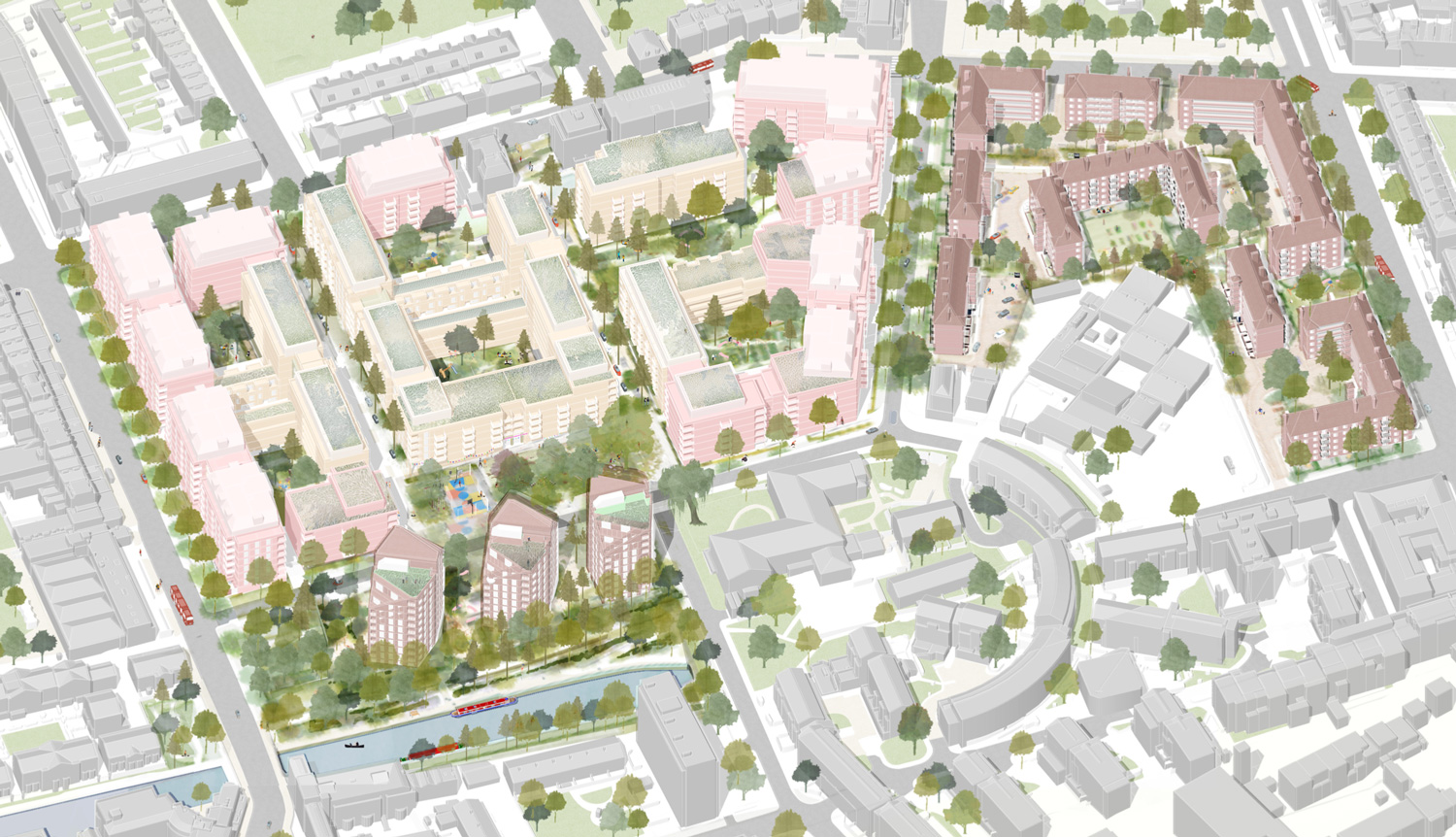 Illustration of what the Barnsbury Estate could look like on completion