Since October 2019, we have been engaging with residents about the proposals for the transformation of the Barnsbury Estate. This has involved a series of workshops where we have shared the plans and taken on board feedback. You can download the materials from each workshop below, as well as the summary newsletters which were sent to everyone on the Estate.
Additionally we have held a public exhibition with neighbours and the wider community surrounding the Estate. The information shared at the exhibition is also available below.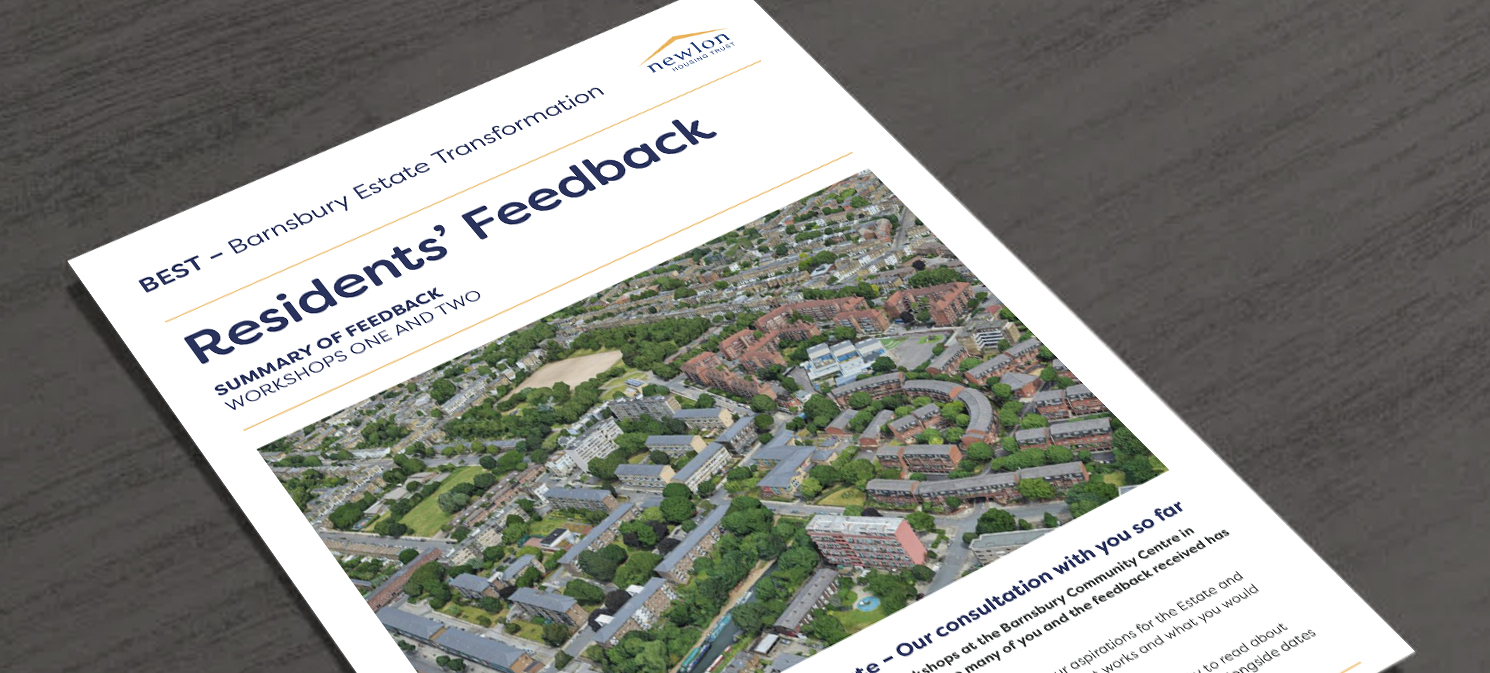 Workshop 1
Introduction, consultation process and your aspirations.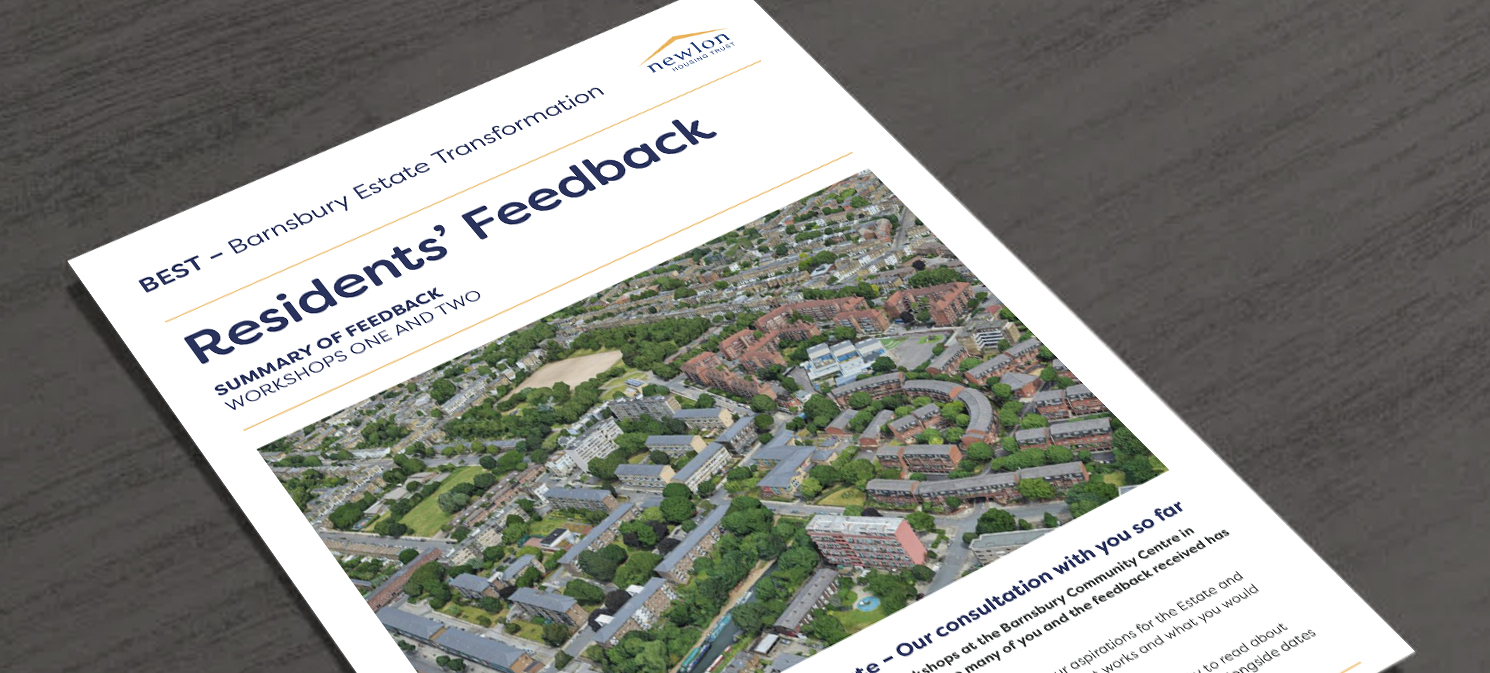 Workshop 2 
Your homes, what you like or dislike about them.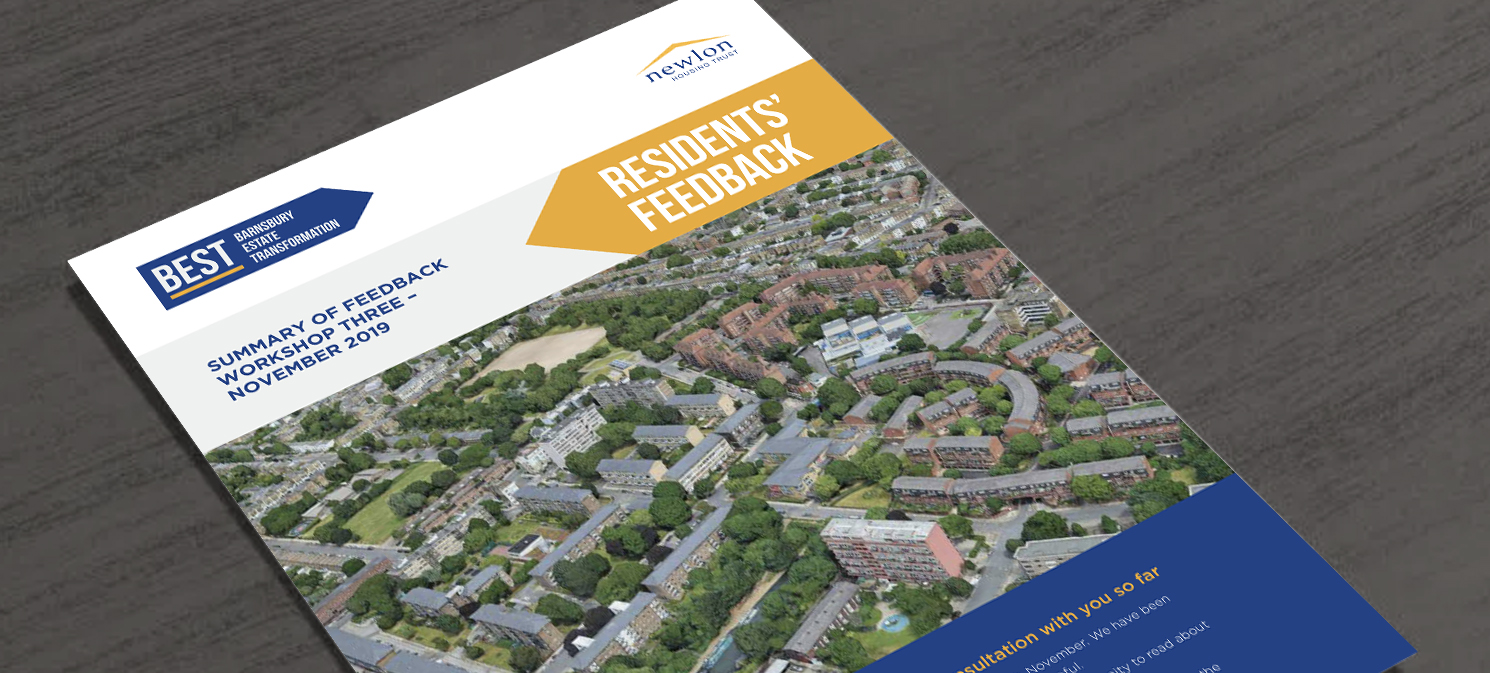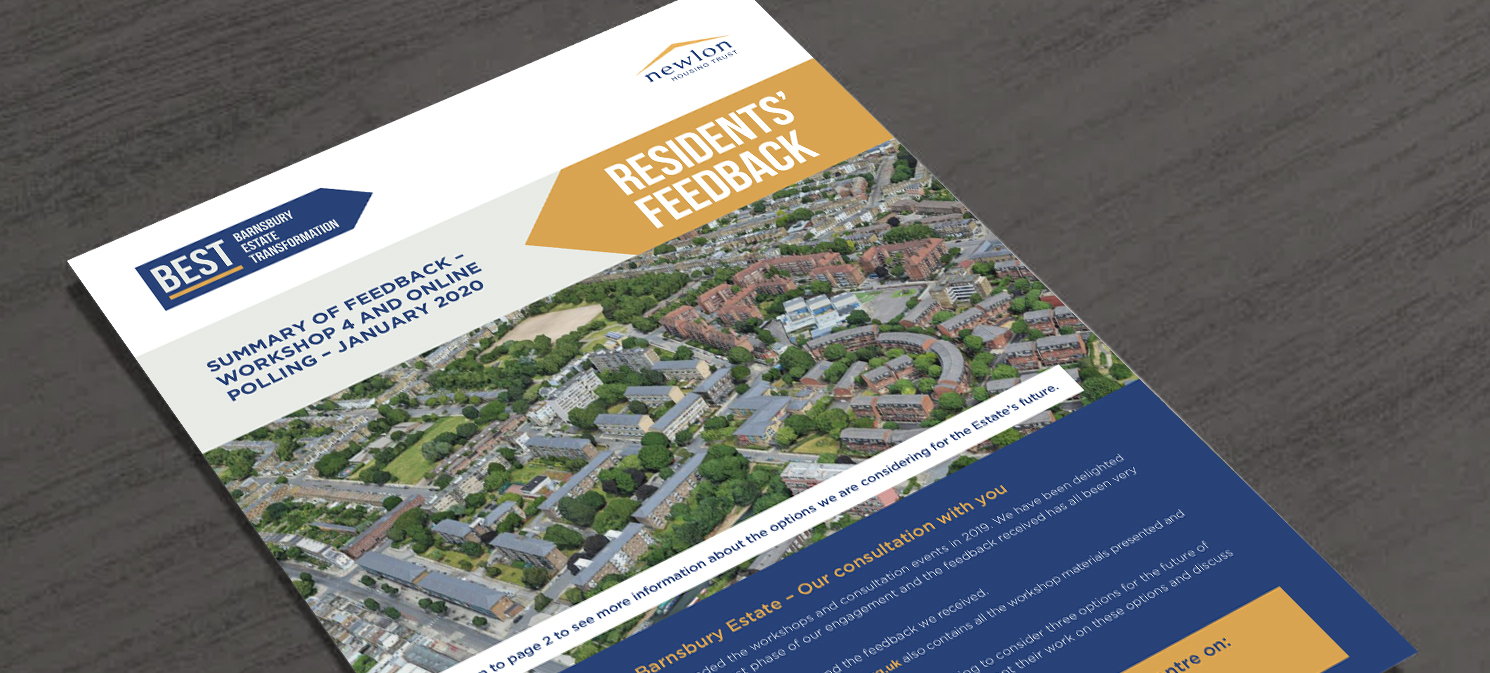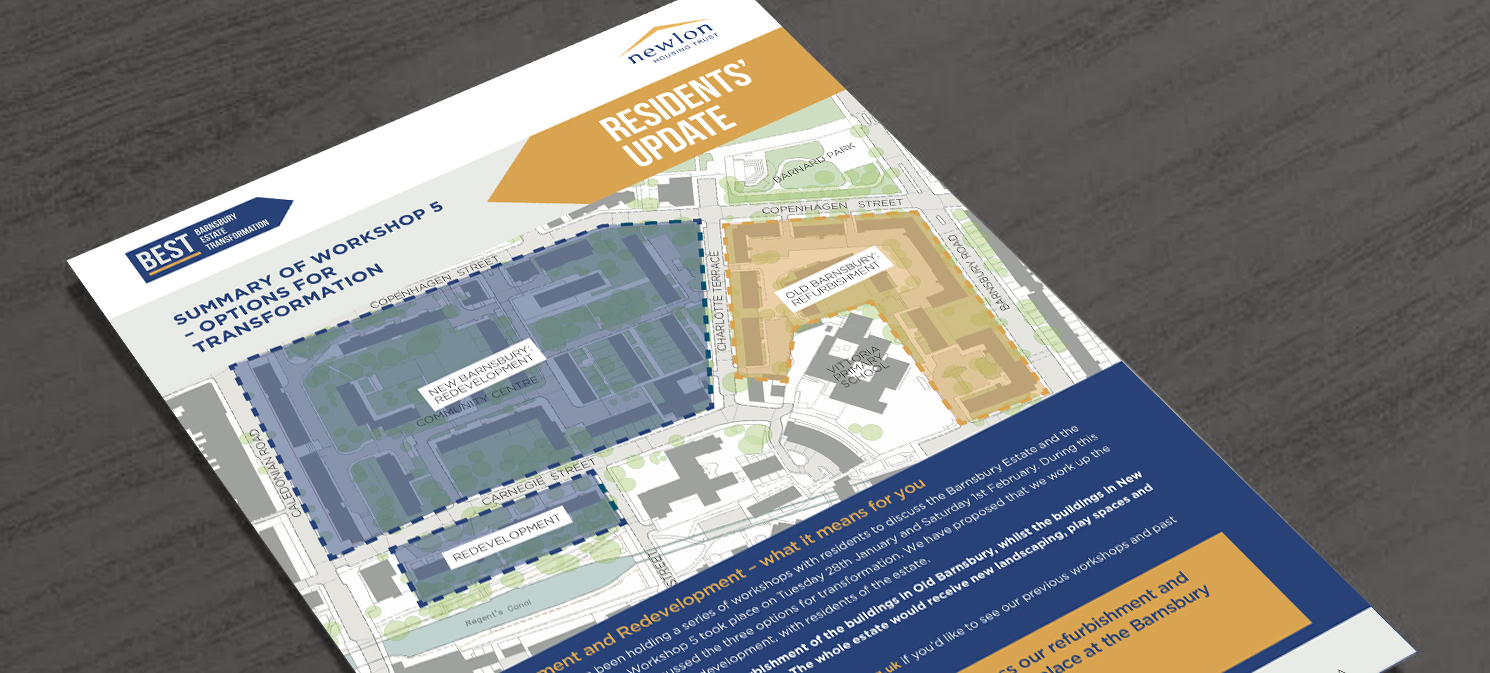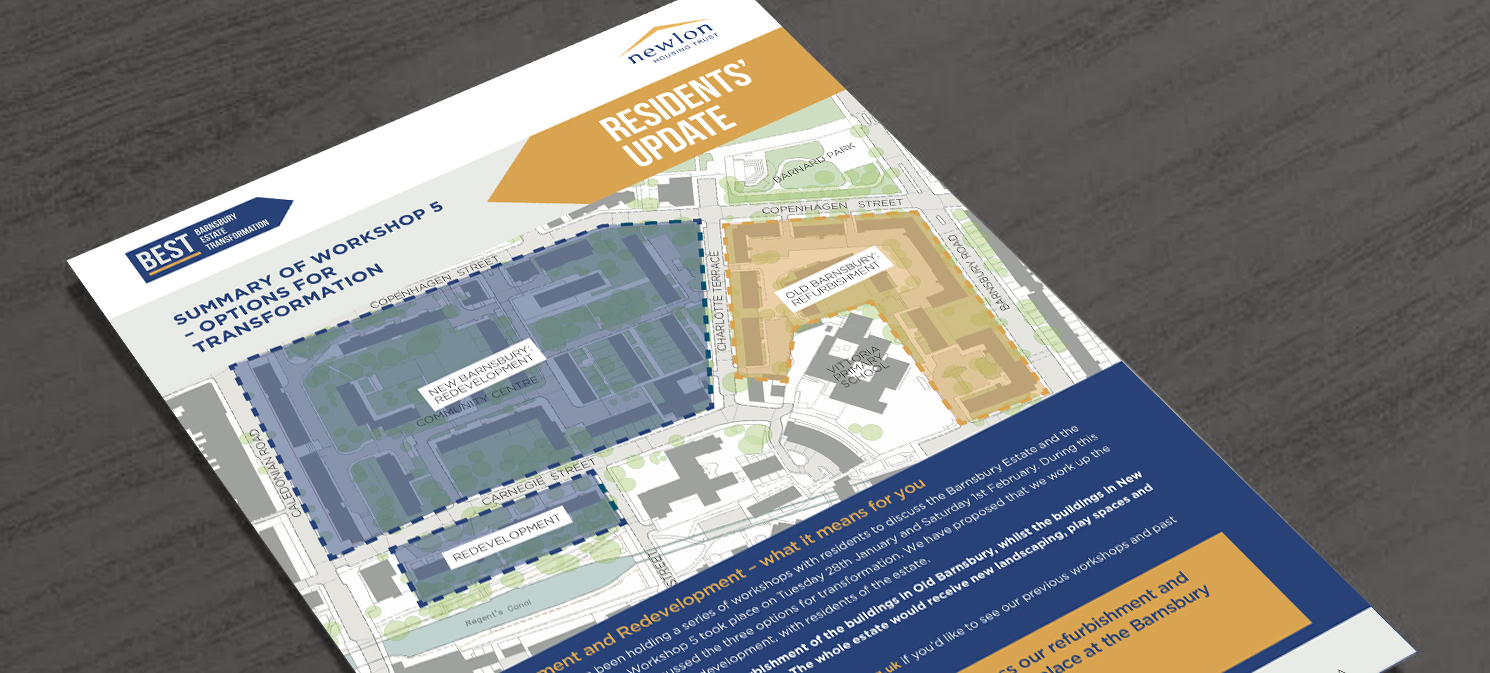 Workshop 6
Refurbishment and redevelopment proposals in more detail
Newsletter 6
Residents' update on workshop 6.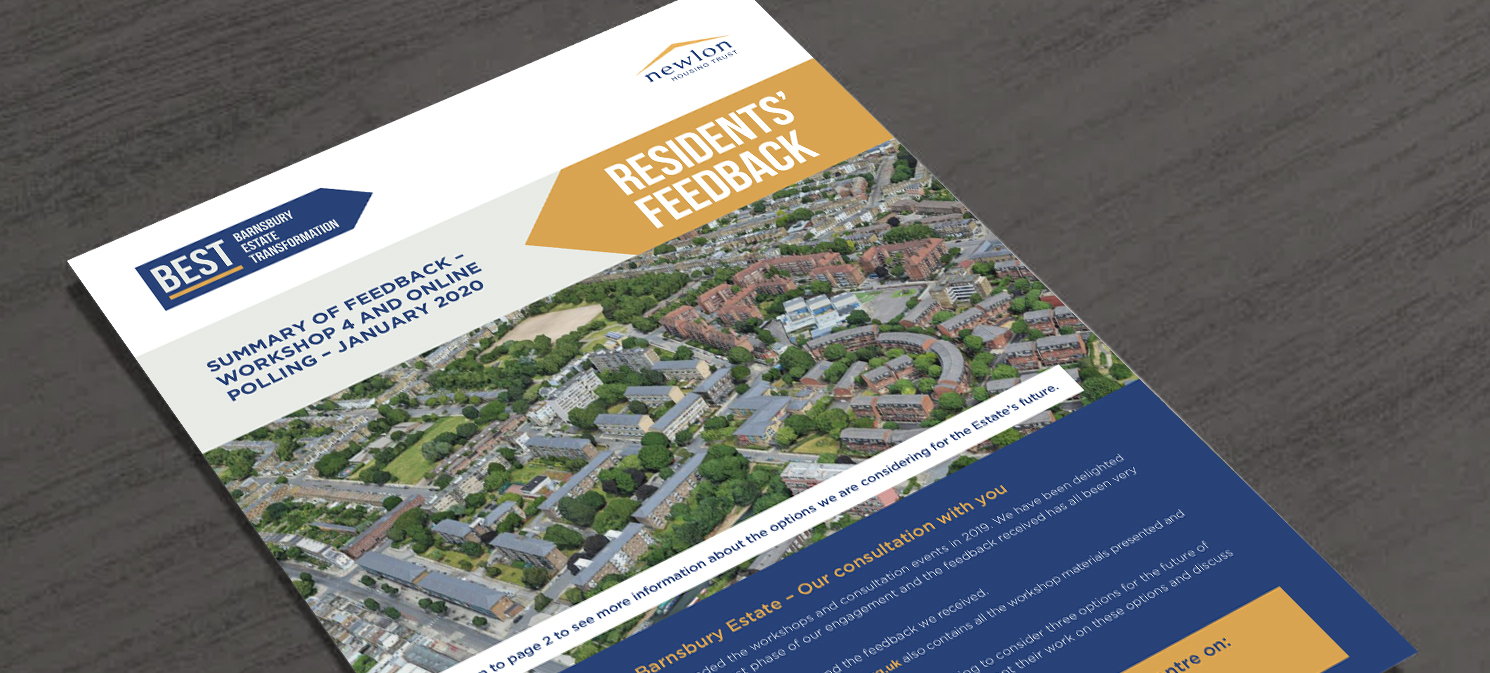 Workshop 7 
Our vision for the transformation of the Barnsbury Estate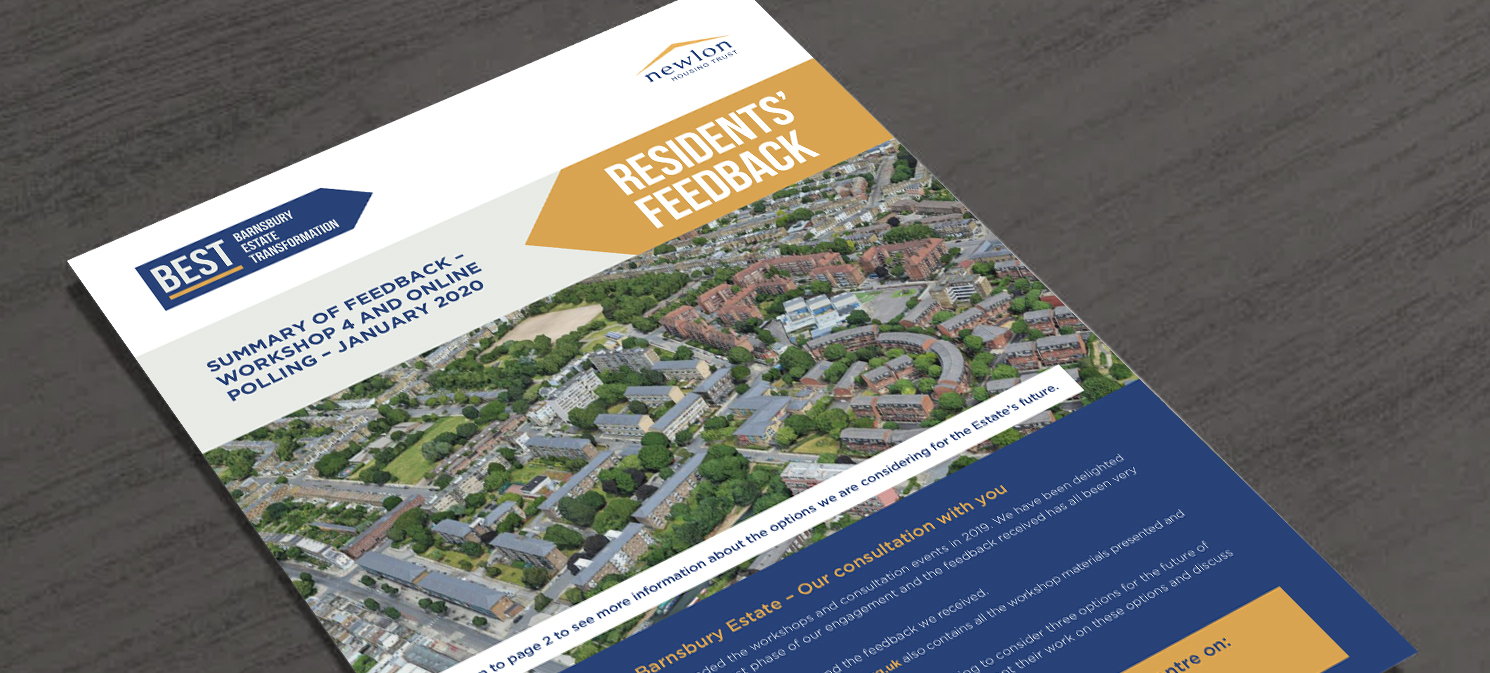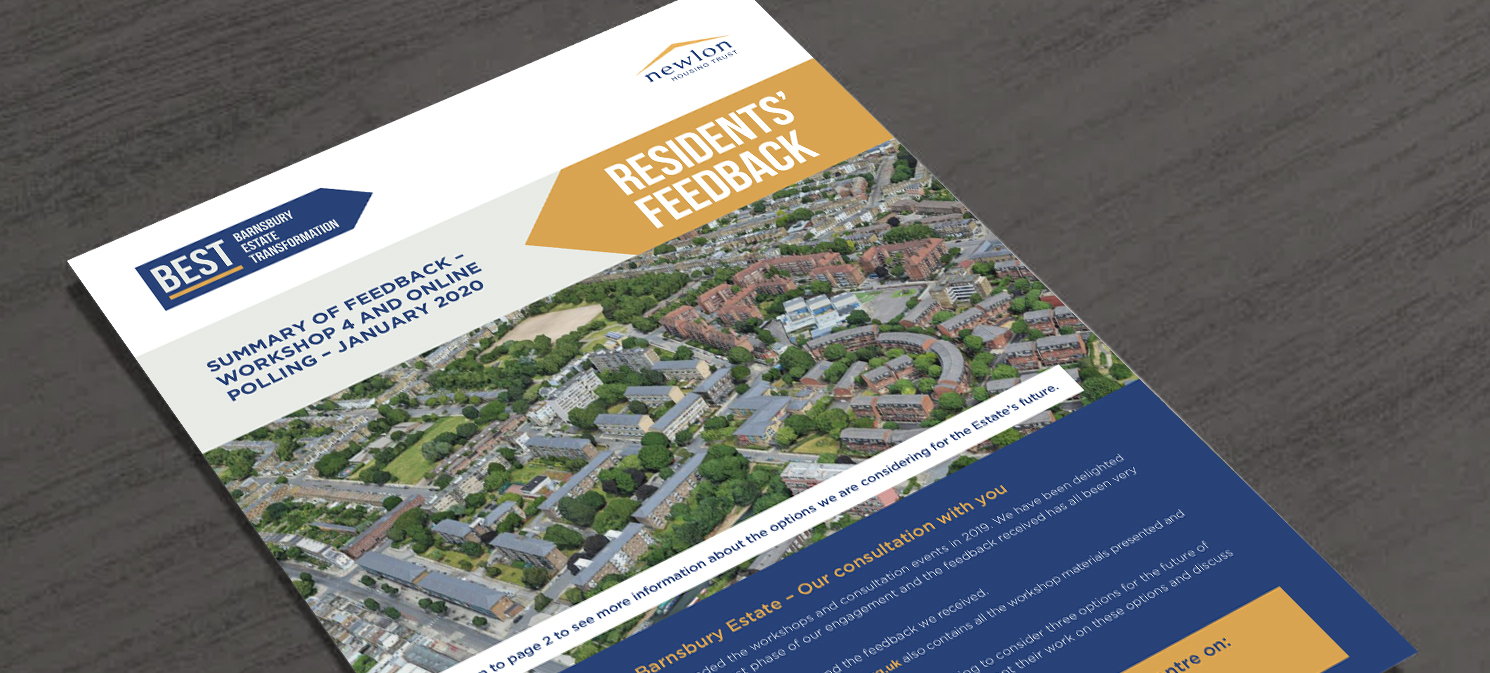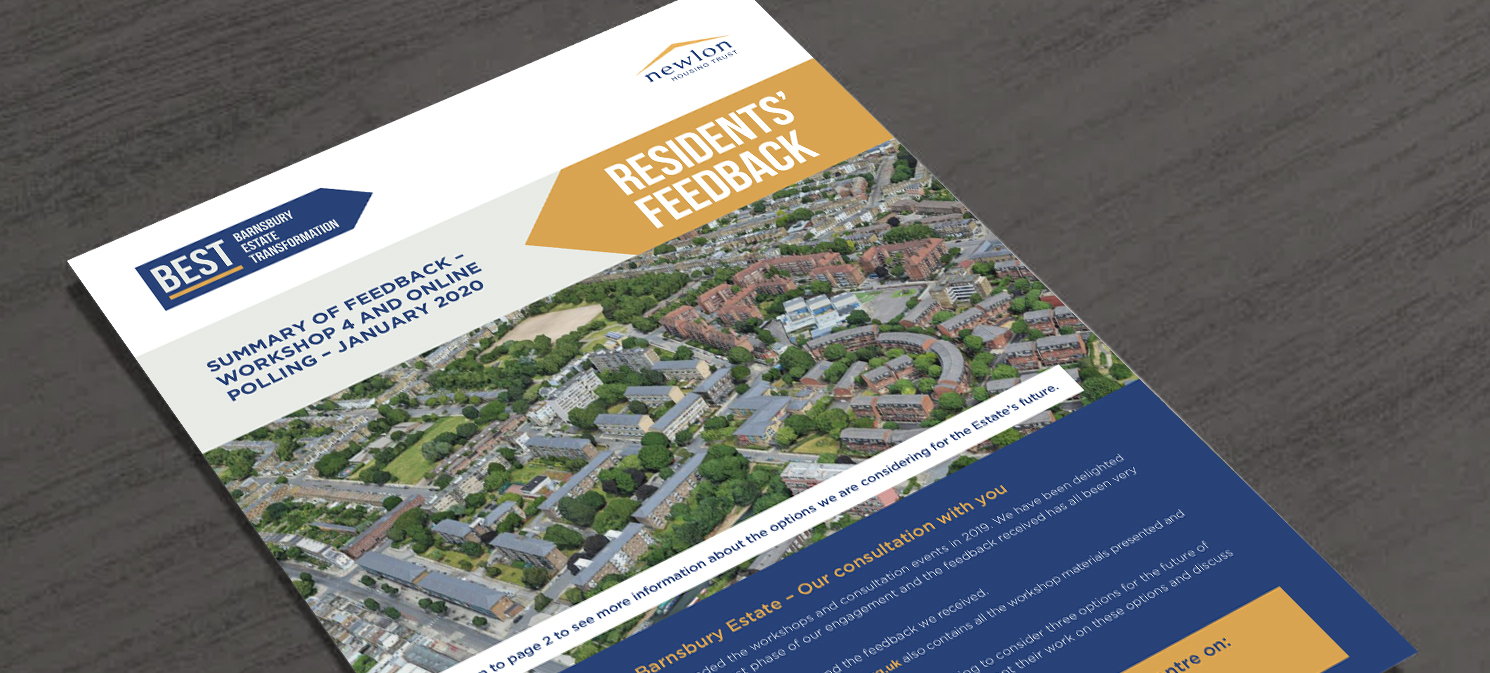 Workshop 9 
This is our ninth workshop with residents, but first since the 'YES' vote
Update on the proposals for the Barnsbury Estate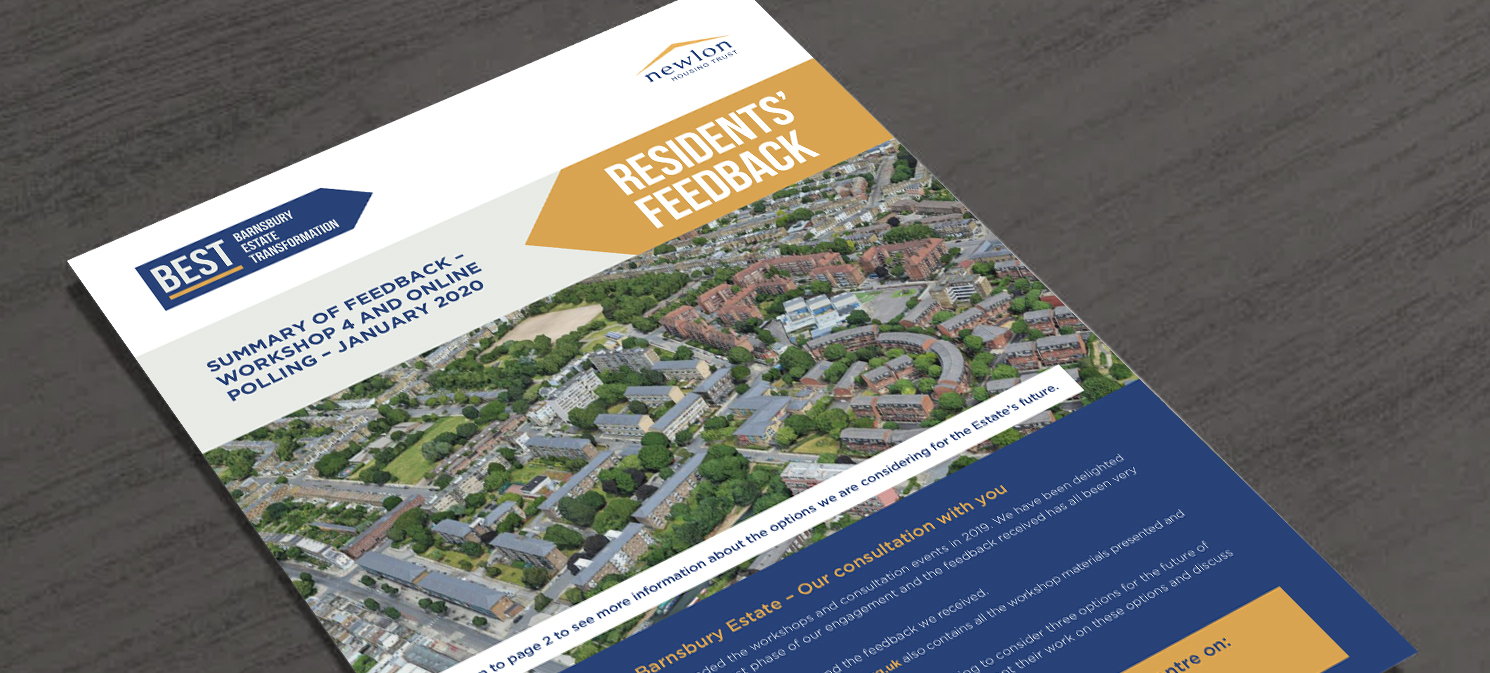 Public Consultation
Our first consultation with the wider local community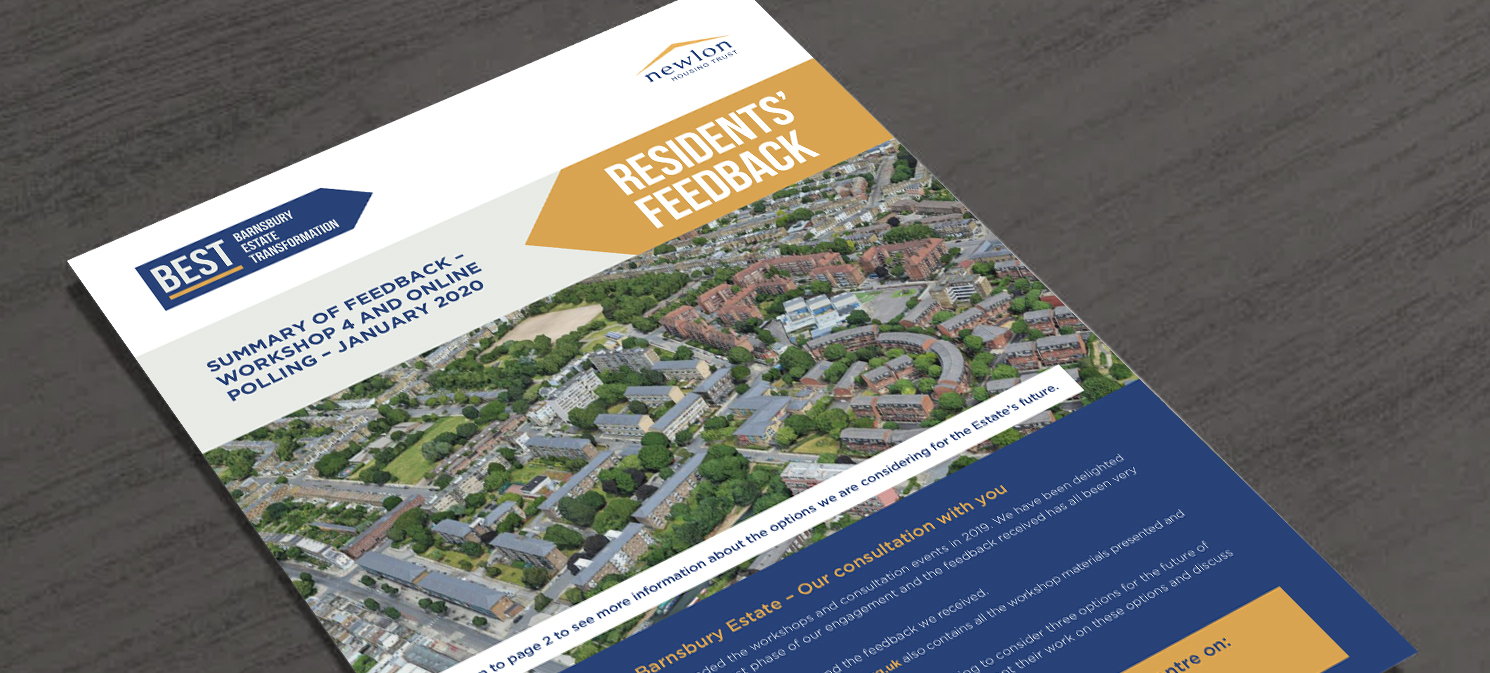 Workshop 10 
Sharing our vision for the new homes at New Barnsbury
Newsletter 9 & 10
Your feedback from workshop 9 & 10.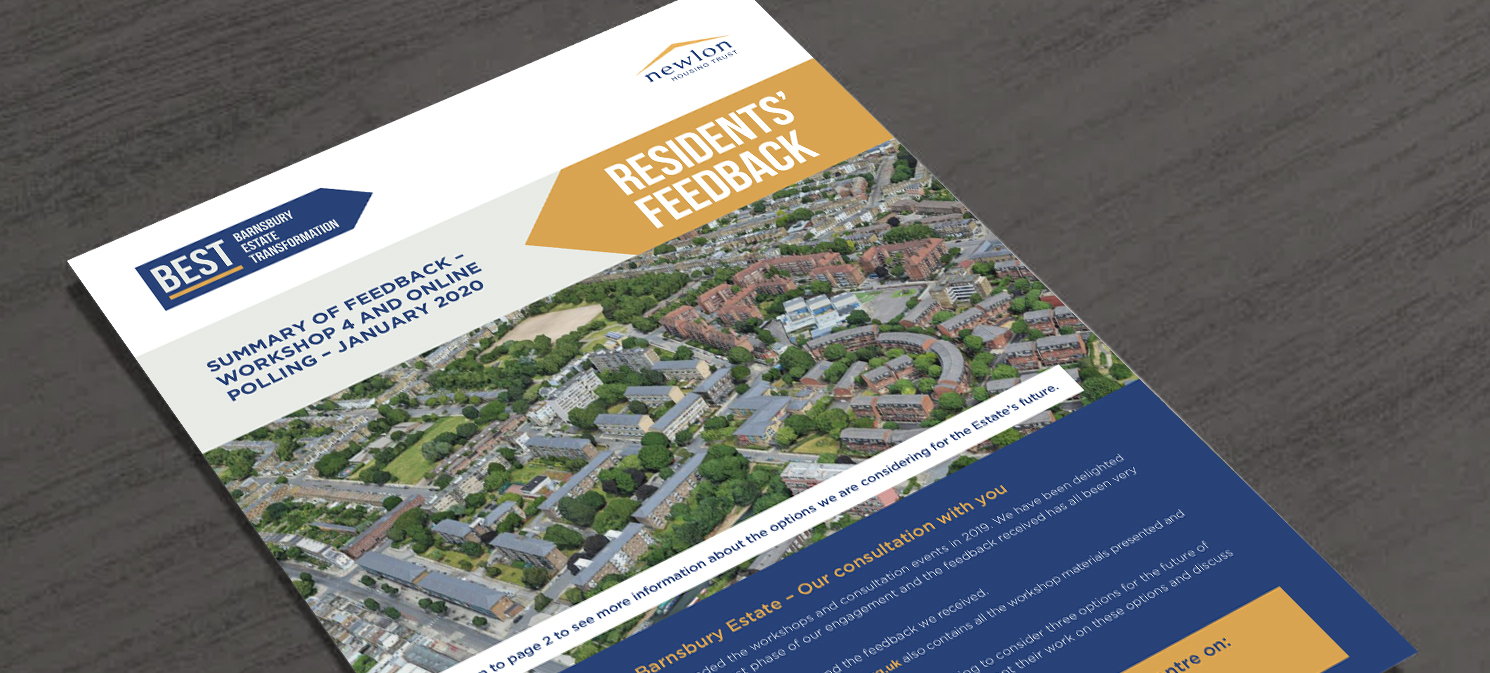 Workshop 11 exhibition boards
Workshop 11 presentations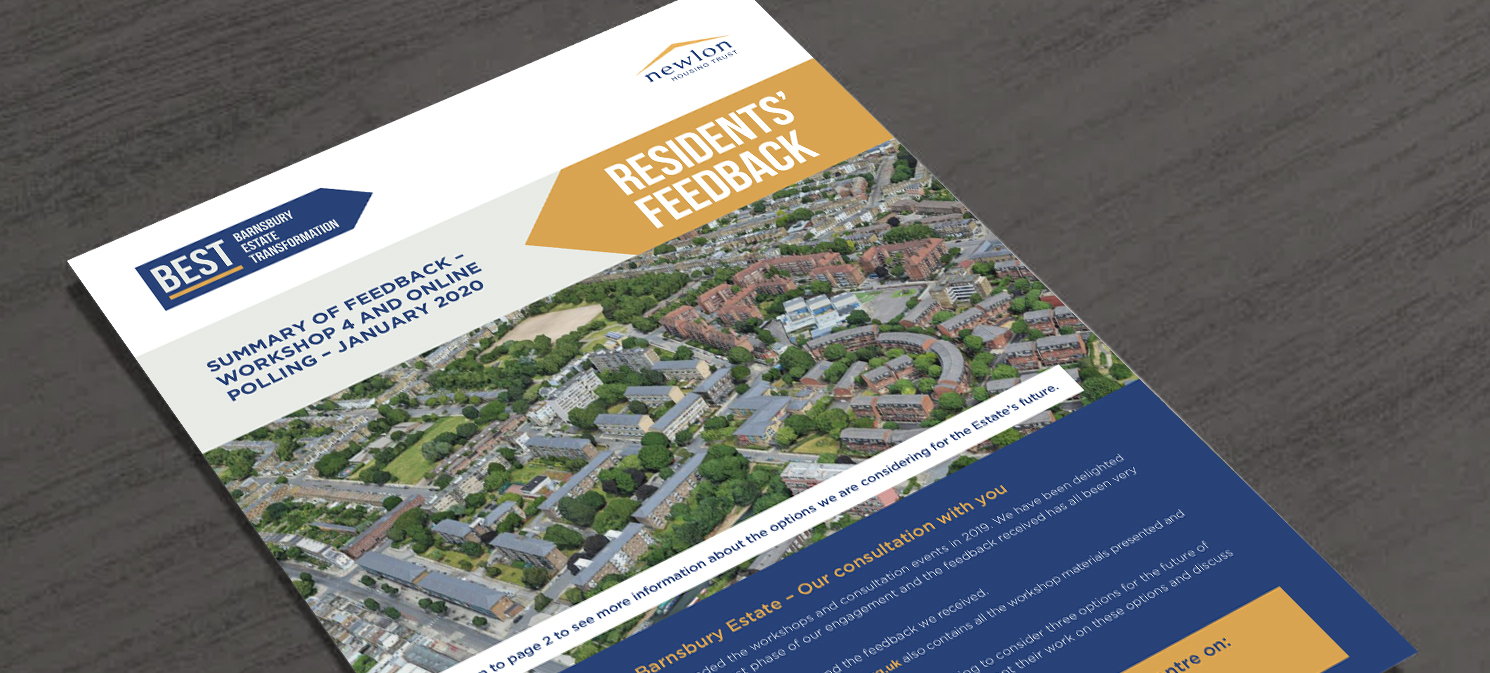 Second public exhibition material
Old Barnsbury Resident Workshop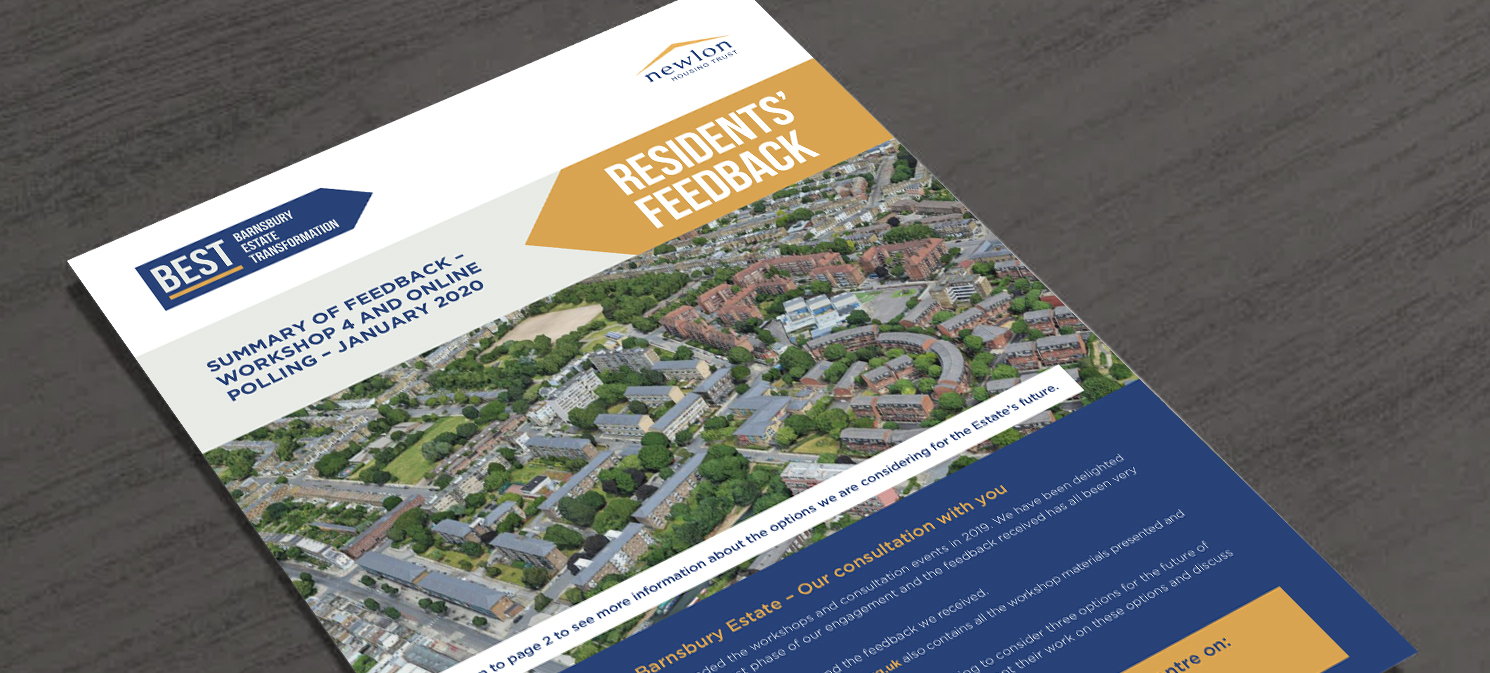 Old Barnsbury Resident Workshop material
Your feedback from this workshop
Old Barnsbury resident sessions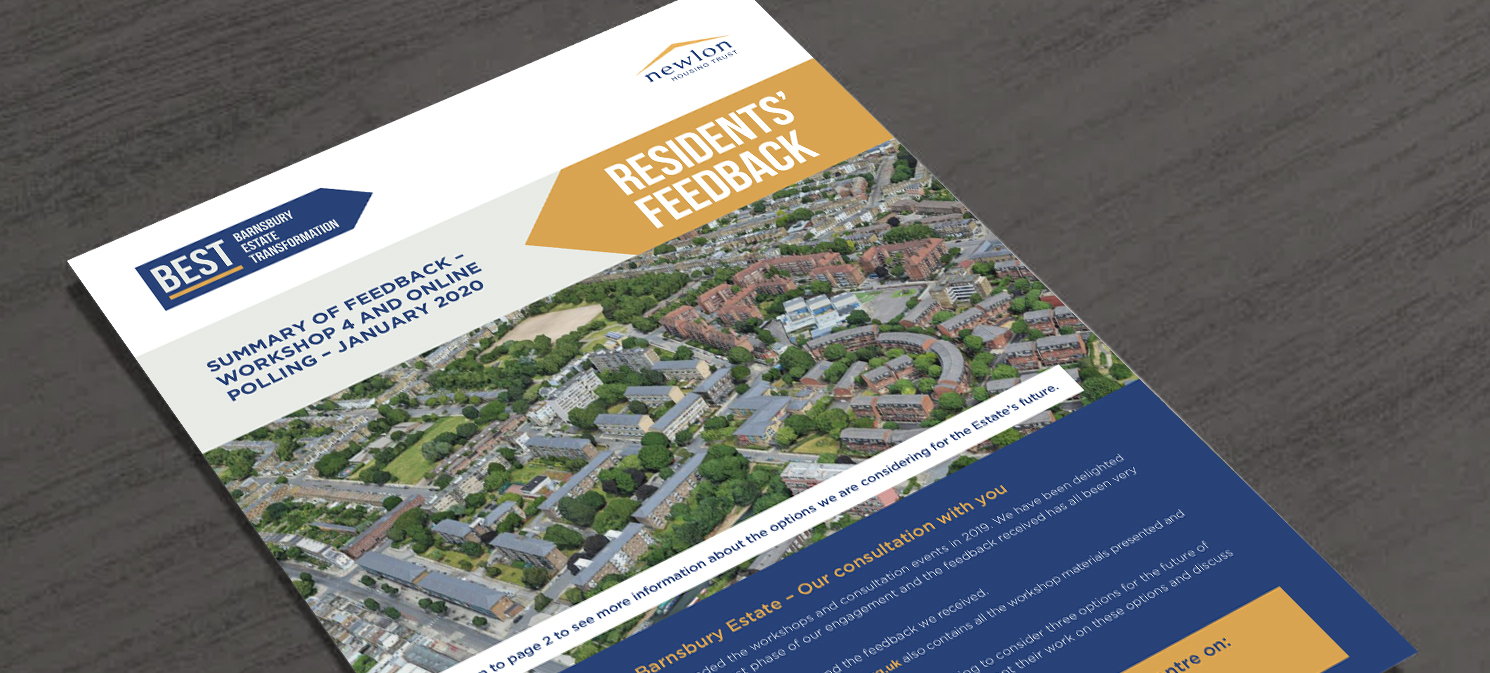 Old Barnsbury resident session material
New Barnsbury Design updates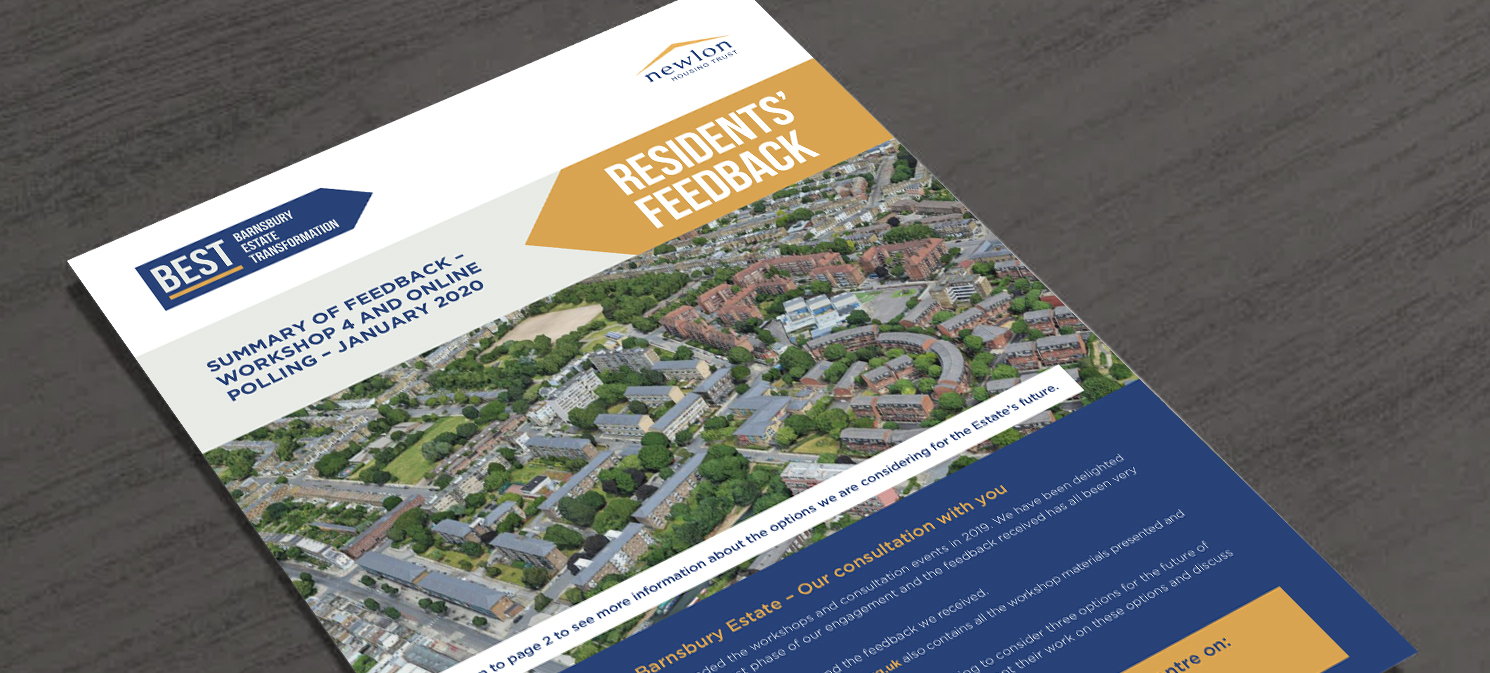 New Barnsbury design update drop-in sessions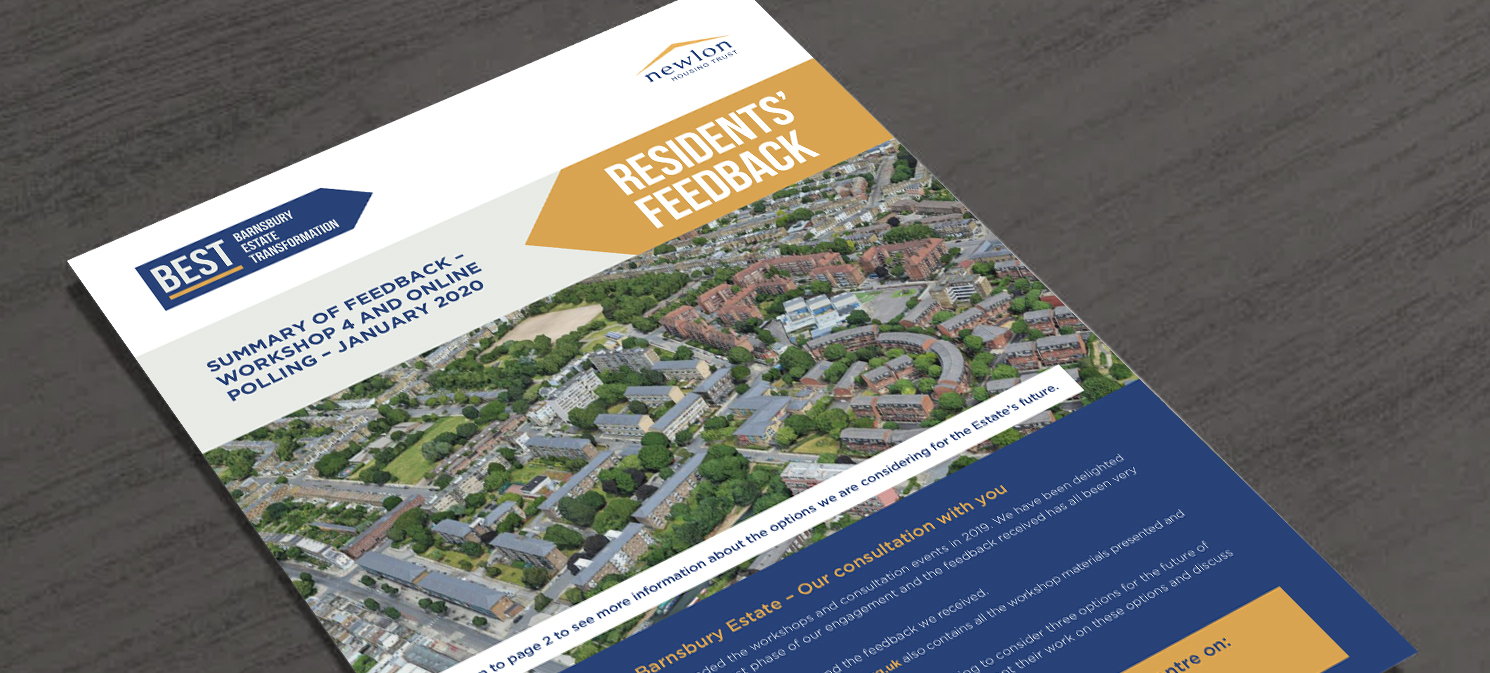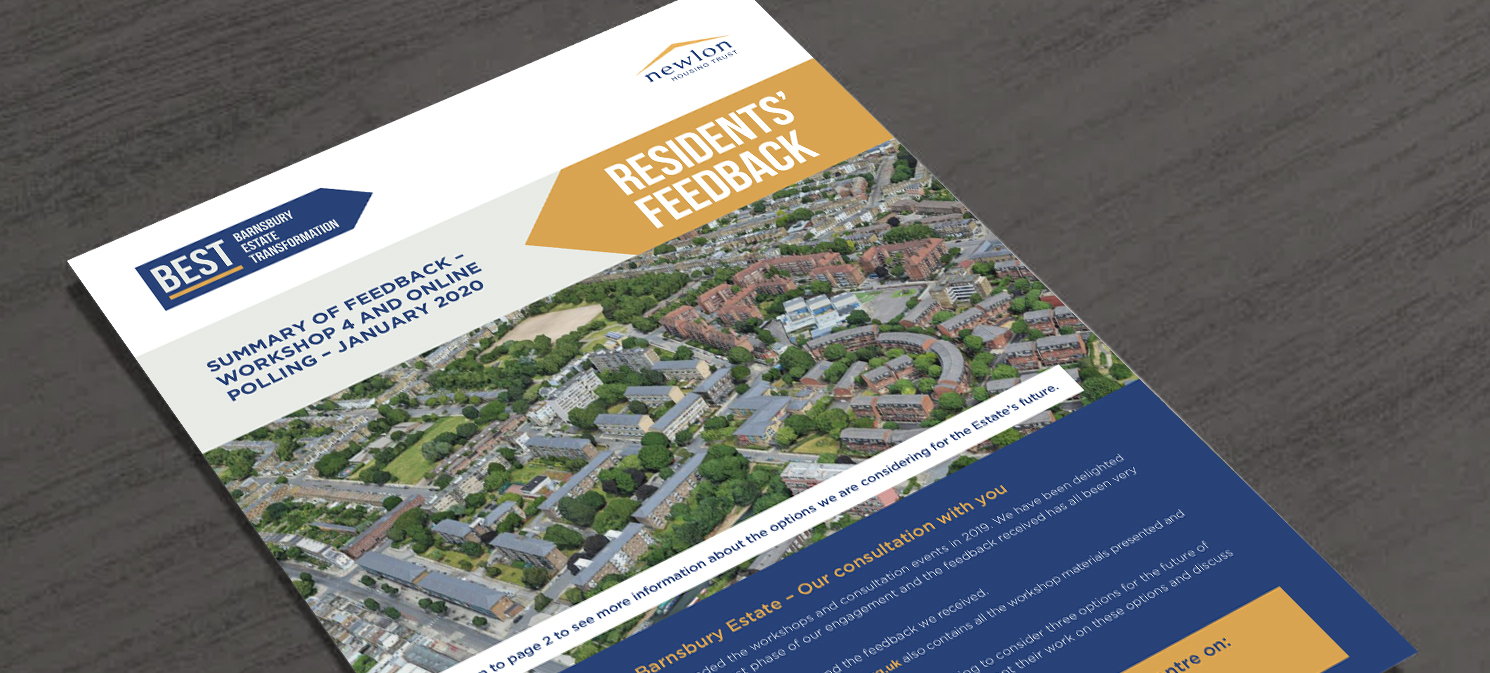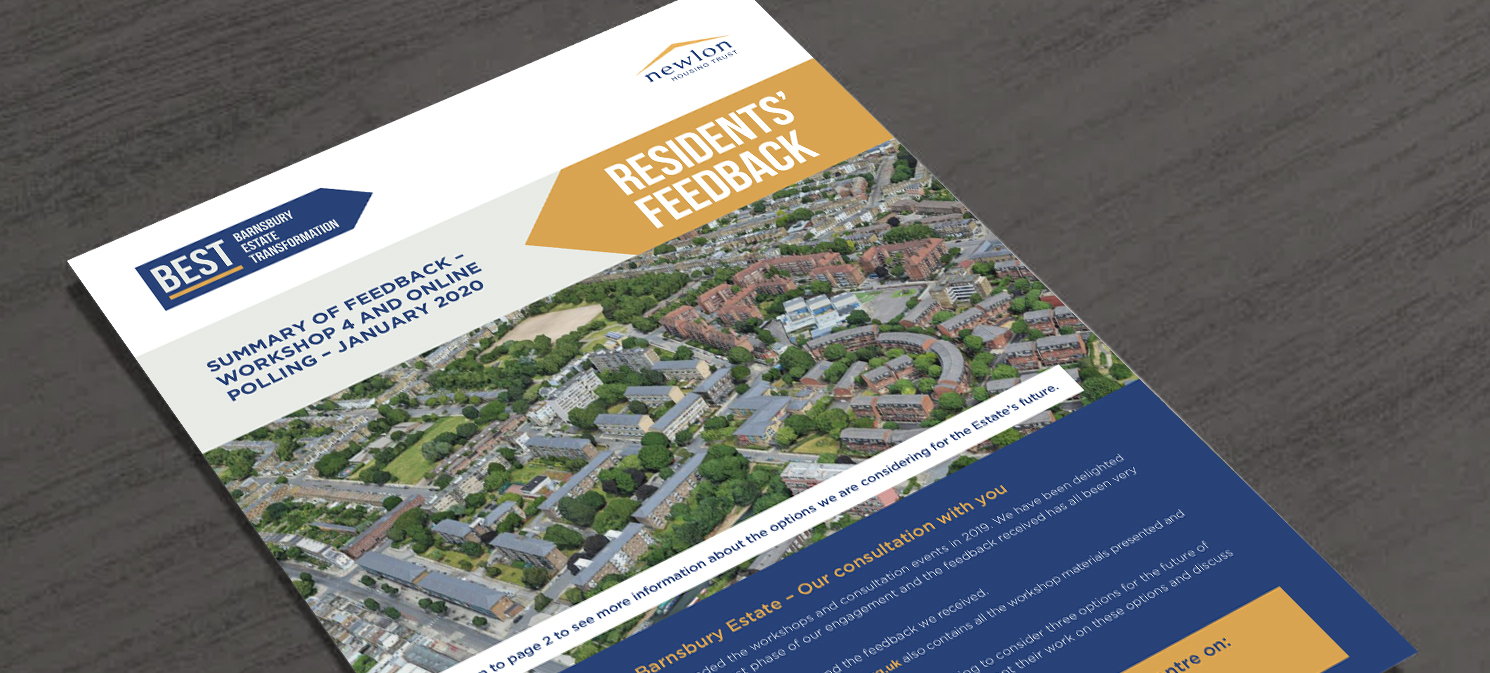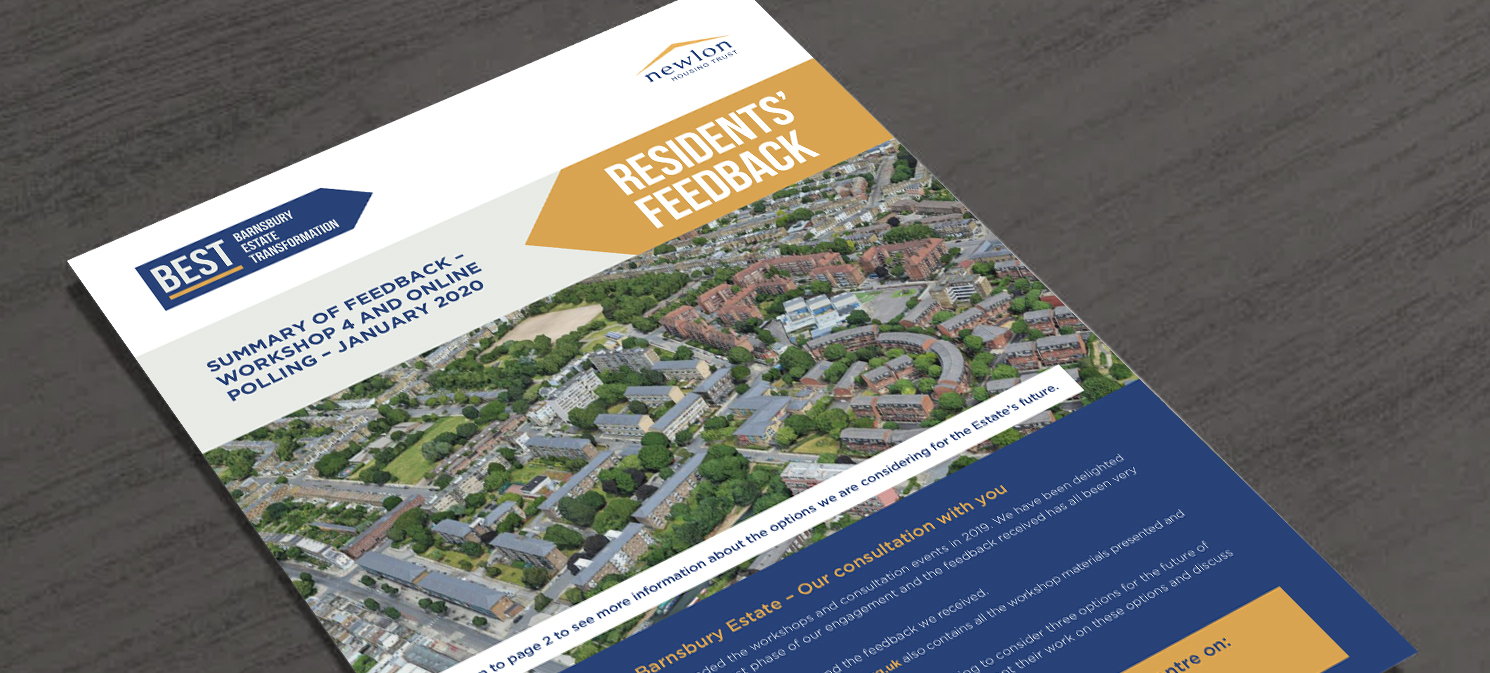 Old Barnsbury
Update presentation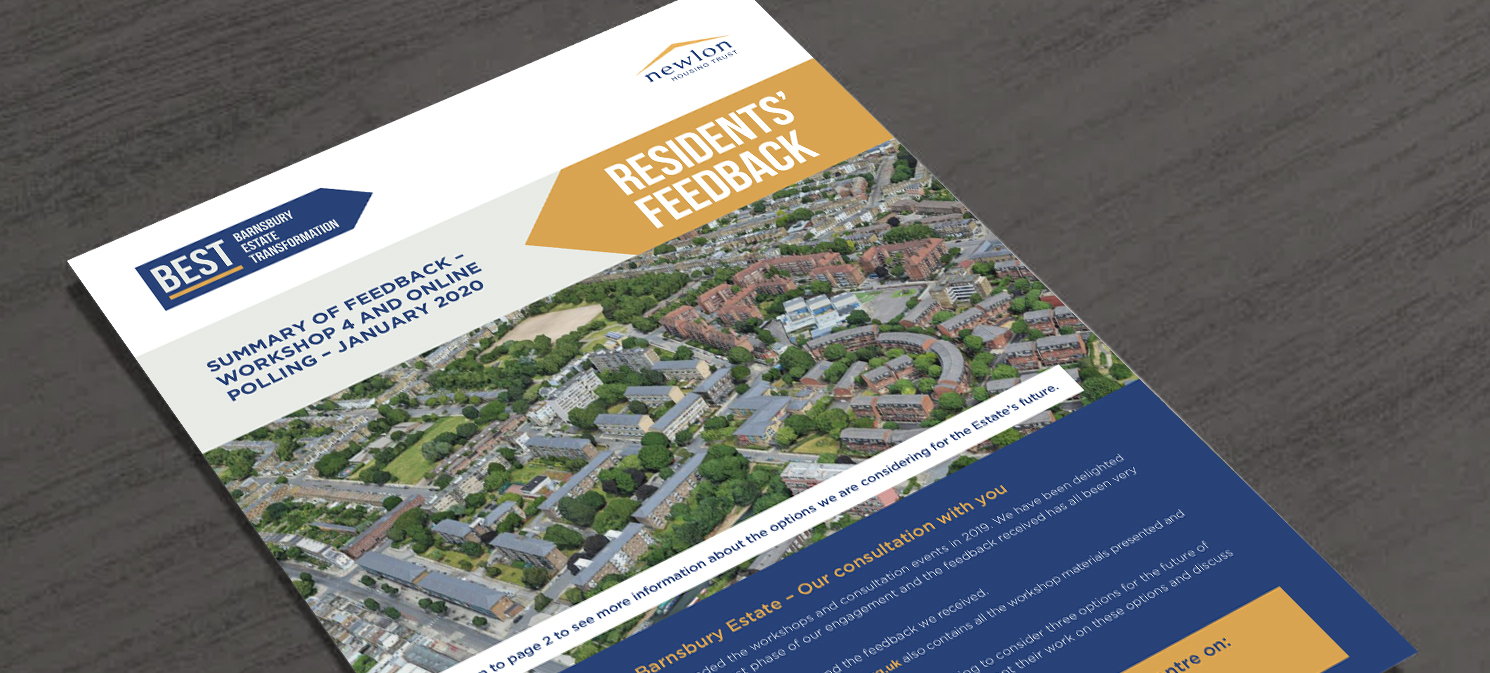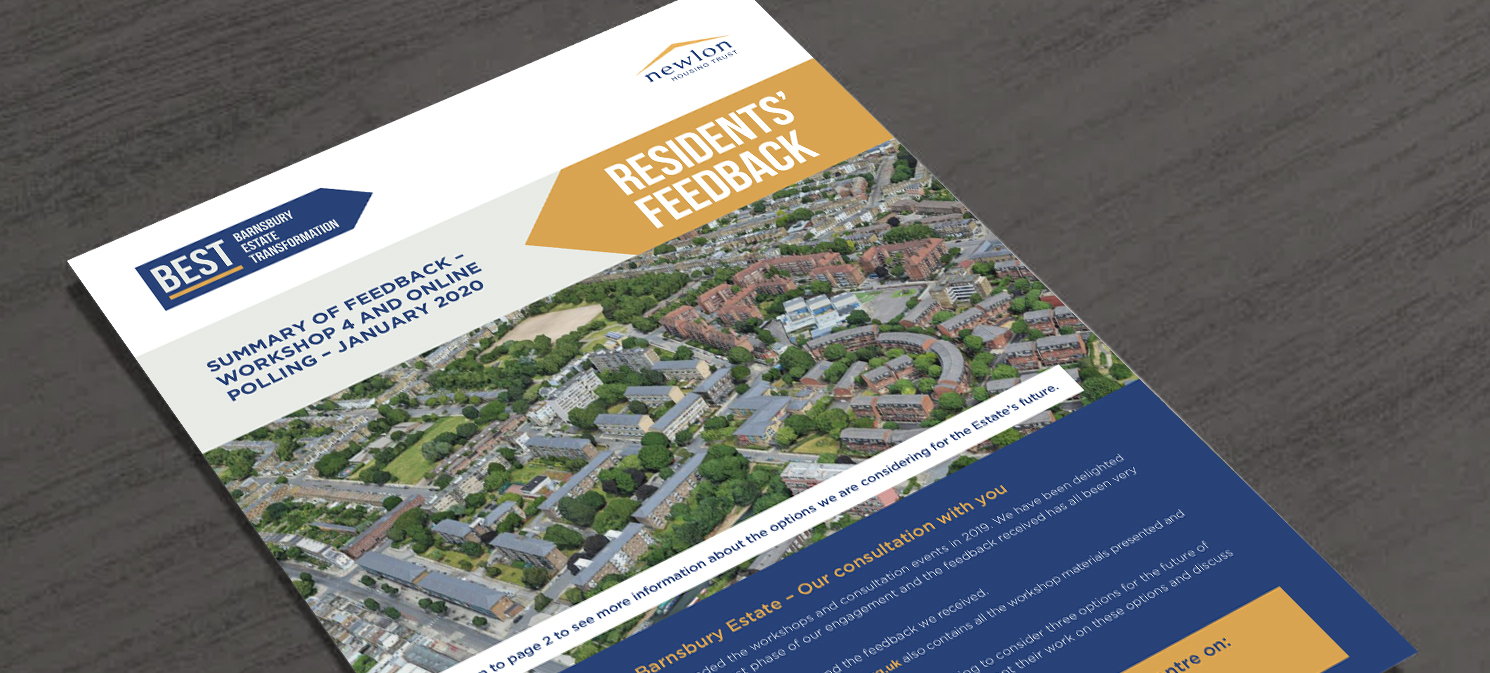 Barnsbury Resident Group letter response
A letter was sent to the BRG from Mount Anvil and Newlon Housing Trust in response to a letter issued to the Islington Tribune regarding the Transformation.
NEW Barnsbury INITIAL DEMOLITION NOTICE
On the 29th November 2022 Islington's Planning Committee gave approval for our plans for the transformation of new Barnsbury. The Initial Demolition Notice for this part of the Barnsbury Estate Transformation came into force on the 13th June 2023.
NEW BARNSBURY – DEMOLITION PAUSE OF BLACKMORE HOUSE
On the 8th of September 2023, we made the difficult decision to pause on the demolition of Blackmore House to assess whether new Government requirements will have an impact on the scheme, approved by Islington's planners.
London Communications Agency (LCA) is collecting feedback on behalf of Newlon Housing Trust, in relation to the Barnsbury Estate project and in line with the terms of the LCA Privacy Policy