In January 2021, we presented the Landlord Offer Document to residents living on the Barnsbury Estate, which presented the proposals to refurbish Old Barnsbury and redevelop New Barnsbury. This followed over a year of workshops and consultation activities with residents and leaseholders.
This culminated in the residents' ballot held in March 2021. In total:
79.2% of residents and resident leaseholders voted on the proposals.
72.9% of voters voted 'yes' on the proposals.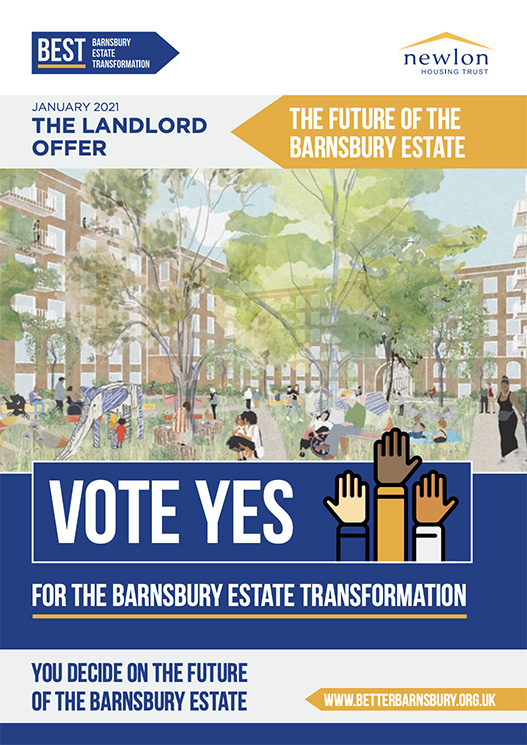 Information for New Barnsbury Leaseholders:
Below you can find guides for Resident Leaseholders and Non-Resident Leaseholders which are based on the commitments set out in the Offer Document. Additionally you will find our guide to the Shared Equity offer and the Decant Policy for those residents intending to take up a shared equity property.
We will talk to leaseholders in advance of each phase of the transformation. As you'll be aware, the phasing plan is still in development and the latest version can be found here.
Documents:
London Communications Agency (LCA) is collecting feedback on behalf of Newlon Housing Trust, in relation to the Barnsbury Estate project and in line with the terms of the LCA Privacy Policy